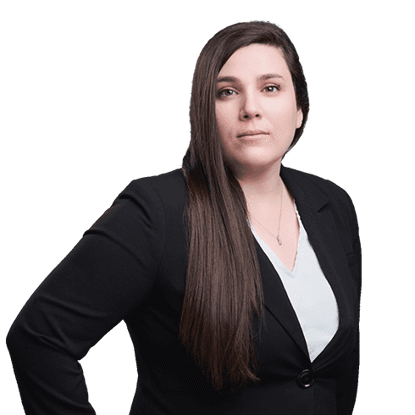 Rachel Zweig Lawyer
Bio
Rachel joined Feldstein Family Law Group P.C as a Summer Student in 2019 and returned as an Articling Student in 2020-2021. Following her Call to the Ontario Bar in April 2021, Rachel was welcomed back to the firm as an Associate.
Prior to completing her legal studies and obtaining her Juris Doctor at the University of Ottawa, Rachel obtained her Bachelor's Degree at Ryerson University with a major in English Literature.
Rachel's practice covers all areas of family law, and she assists clients with issues such as parenting time, decision making, child support and spousal support, and the division of property. Rachel prides herself on building and developing meaningful relationships with her clients which allows her to cater her advocacy to each individual's needs. Be it through negotiation or litigation, Rachel excels in moving her client's matters forward to settlement and resolution.
Rachel has experience litigating COVID 19 and vaccine related issues.
Rachel's keen interest in family law developed during her time at the University of Ottawa where she completed all of the family law related courses the school had to offer. Notably, in her second year of law school, Rachel earned a spot on the competitive Walsh Negotiation Competition Team, which competes nationally. Rachel went on to earn Second Place Overall Individual. In her third year of law school, Rachel was invited to Co-Coach the team with her Professor. Their team went on to win First Place overall Individual, First Place Team and Second Place Team.
In her spare time, Rachel enjoys spending time with her friends and family, cheering for the Toronto Maple Leafs, cycling, and travelling.
Locations
Markham 20 Crown Steel Drive,
Suite 8
Markham, ON L3R 9X9