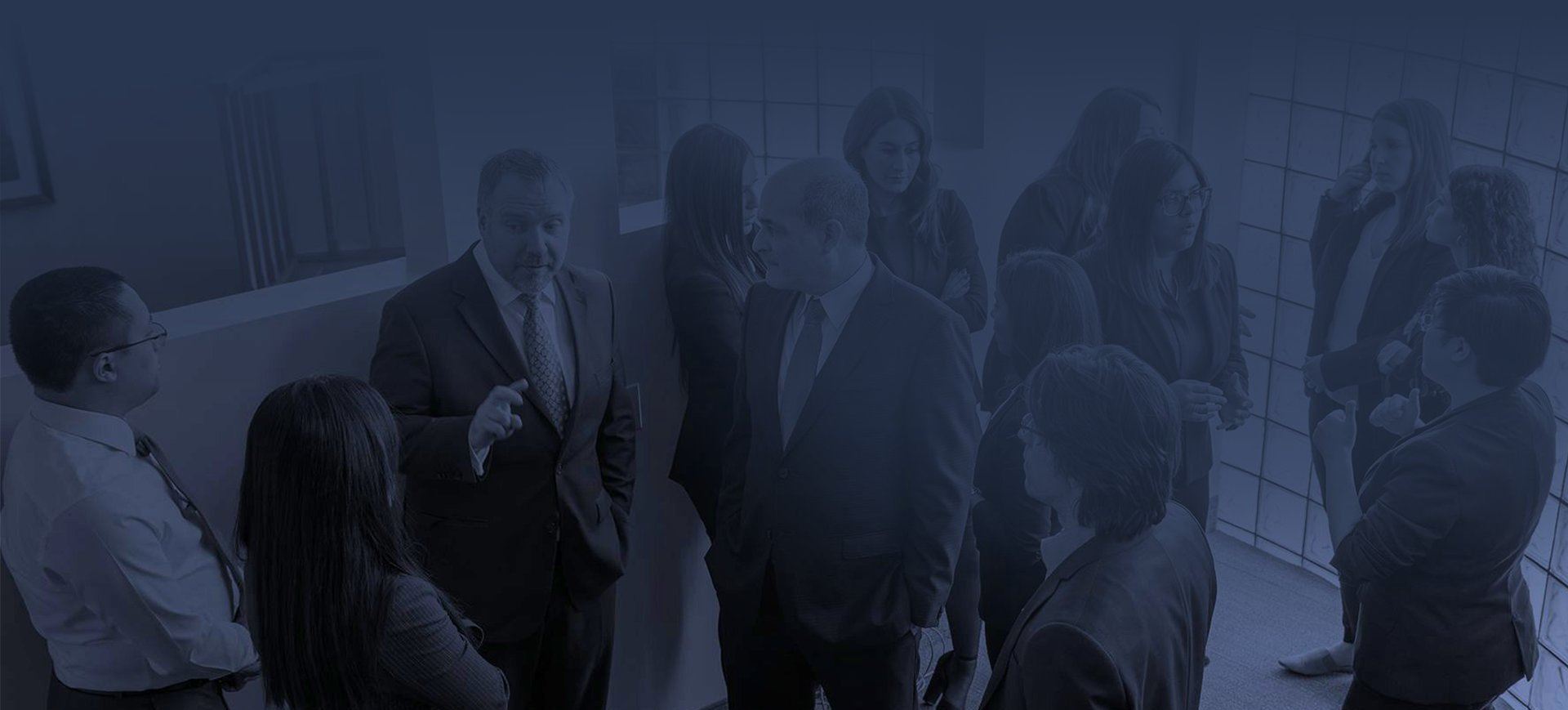 Going Green Protecting Your Family's Interests for Over 30 Years
The practice of law loves to use paper. Absolutely everything is written down and often photocopied many times over. Almost all correspondences and court materials go through multiple drafts requiring multiple printouts. This often excessive, but necessary, use of paper has led the office of Feldstein Family Law Group P.C. to move towards creating a "paperless office".
Having a paperless office means that that almost everything is done directly on the computer. Drafts are no longer printed out; all review takes place directly on the computer. All faxes coming into or going out of the office are run through the computer, therefore eliminating the need to receive or make printouts. All physical documents received by the office are scanned into the computer system, which is backed up multiple times a day.
This means that when we go to court we will no longer be lugging around boxes of paper, but instead a laptop and possibly a continuing record. However, client confidentiality is also extremely important to us and therefore no client information is ever permanently stored directly on the laptop.
Reducing the waste created by our office this is just one step towards becoming more responsible world citizens while ensuring that our clients continue to receive efficient, top-notch service.
As of January 3, 2011, we are now a paperless office as set out above.
Find out how an Ontario divorce lawyer can help you. Call Feldstein Family Law Group P.C. at (905) 581-7222.
Meet Our Dedicated Team of Lawyers
Over a Century of Collective Experience Andrew Feldstein Founder

Andrew Feldstein graduated from Osgoode Hall Law School in 1992. Prior to focusing exclusively on family law, Andrew's legal practice covered many different areas, including corporate commercial. One of Andrew's fundamental objectives is to achieve those goals mutually and collaboratively, as set out by him and his client.

Read Bio

Daphna Schwartz Lawyer

Anna Troitschanski Lawyer

Nick Slinko Lawyer

Nick Slinko attended York University from 2003 until 2007 where he majored in both Law & Society and Philosophy. Nick graduated in 2007 with an Honours Bachelor of Arts degree. He proceeded to earn a Juris Doctor in Law at the University of Western Ontario in 2011. Nick was Called to the Bar in June of 2012 after completing his Articling term with the Feldstein Family Law Group, P.C. He became an associate with the firm immediately thereafter.

Read Bio

Veronica Yeung Lawyer

Veronica Yeung joined the Feldstein Family Law Group, P.C. as a summer student in 2014 and returned as an articling student in 2015. Following her call to the Ontario Bar in June 2016, Veronica was welcomed to the team as an associate lawyer.

Veronica attended York University for her undergraduate studies and graduated as a member of the Dean's Honour Roll when she obtained her Bachelor's degree in Honours Criminology.

Read Bio

Shana Gordon-Katz Lawyer

Shana joined Feldstein Family Law Group P.C. as an articling student in 2017. Following her call to the Ontario Bar in June 2018, Shana was welcomed back to the firm as an associate. While completing her articles, Shana assisted with legal matters covering all areas of family law.

Shana attended the University of Western Ontario for her undergraduate studies, where she graduated as the gold medalist of her program, Honors Specialization in Classical Studies.

Read Bio

Rachel Zweig Lawyer

Rachel joined Feldstein Family Law Group P.C as a Summer Student in 2019 and returned as an Articling Student in 2020-2021. Following her Call to the Ontario Bar in April 2021, Rachel was welcomed back to the firm as an Associate.

Prior to completing her legal studies and obtaining her Juris Doctor at the University of Ottawa, Rachel obtained her Bachelor's Degree at Ryerson University with a major in English Literature.

Read Bio

Lauren Harvey Associate Lawyer

Lauren joined Feldstein Family Law Group as a Summer Student in 2020 and returned as an Articling Student in 2021-2022. Following her Call to the Ontario Bar in April 2022, Lauren was welcomed back to the firm as an Associate.

Prior to completing her legal studies and obtaining her Juris Doctor at the University of Western Ontario, Lauren obtained her Honour's Bachelor of Arts Degree at Wilfrid Laurier University majoring in Criminology and minoring in Law and Society.

Read Bio

Quinn Held Associate Lawyer

Quinn spent two years as a Summer Student and then completed her Articling term at a boutique Family Law firm in Orangeville, where she was exposed to various complex Family Law matters. Following her Call to the Bar of Ontario in June 2022, she became an Associate with the Feldstein Family Law Group.

Prior to obtaining her Juris Doctor from the University of Windsor, Quinn obtained her Honour's Bachelor of Arts Degree at the University of Guelph majoring in Criminal Justice and Public Policy and minoring in International Development.

Read Bio