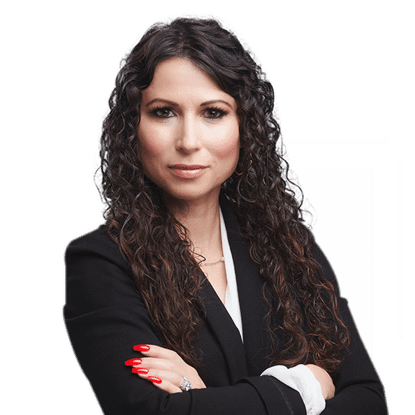 Daphna Schwartz Lawyer
Bio
Daphna Schwartz joined Feldstein Family Law Group, P.C. in 2007 as an associate lawyer. She was previously practising family law in the Barrie area. Her practice includes all areas of divorce and family law, including custody and access, child support, spousal support, and property issues. Daphna is also qualified to practise Collaborative Family Law.
Daphna received her Honours Bachelor of Arts degree in Sociology from York University and then obtained her law degree from Osgoode Hall Law School. She was admitted to the Ontario Bar in 2005.
Daphna is committed to working with her clients in order to obtain the best possible resolution, either through negotiated settlements or family court litigation.
In her spare time, Daphna enjoys exercising, traveling, and spending time with her family.
Locations
Markham 20 Crown Steel Drive,
Suite 8
Markham, ON L3R 9X9